News & Events
Welcome to our News Room. Below you'll find the most recent information about what's going on at the Conductive Learning Center, and opportunities for you to get involved.
Longtime Conductive Learning Center student Johnny Agar and his dad Jeff will compete in the Ironman World Championship in Kailua-Kona Hawaii on October 8, 2016 — a grueling race that tests human resolve, and proves what can be accomplished in the face of adversity.
For many, it's hard to imagine a kid with cerebral palsy being able to compete in one of the most challenging and iconic races in the world. However, those familiar with the core concepts of Conductive Education — independence, self-confidence, achievement, and the belief that everything is possible — understand this moment is something Johnny has been preparing for mentally, physically, and emotionally, since his earliest days at the Conductive Learning Center (CLC).
Johnny began attending CLC in 1998, and currently attends Aquinas College in combination with follow-up programming at CLC to maintain his physical skills. This 22-year-old young man is proud of all he has learned over the years and credits his ability to walk to the Conductive Learning Center.
As part of Team Agar, Johnny will race in tandem with his dad for the swimming and biking legs of the race and for miles 1 through 25 of the run. Johnny will walk the final mile independently.
"Ironman Kona epitomizes everything that my life has stood for: strength, will, and perseverance," says Agar. "I can't wait to share my experiences training for this event with you!"
Visit the Team Agar website to follow along and share your support!
Also, watch for more information to come about Team Agar's journey to Kona.
Johnny and CLC Program Director Andrea Benyovszky
Plan now to be a part of this inspiring evening benefitting the children of the Conductive Learning Center.
Tuesday, October 11
5:45 p.m.- 9 p.m.
Watermark Country Club
5500 Cascade Rd. Grand Rapids MI 49546 [click for directions]
5:45 p.m.
Social Hour & Hors d'oeuvres
6:45 p.m.
Dinner & Program
Live Auction
Partners in Hope: Fund Drive
Business Attire
Tickets $125 per person*
*$100 tax deductible charitable contribution.
To Purchase Tickets
Please call Janelle at 616.575.0575 or purchase online through Paypal here [choose "pay with debit or credit card" option ]
WHY HOPE LIVES HERE…
Children with cerebral palsy, spina bifida, and motor disorders face challenges in everyday tasks that most of us do without even thinking — eating, buttoning a shirt, sitting in a chair, can be extremely difficult to accomplish.
The Conductive Learning Center (CLC) changes that. Through the application of conductive education methodology, CLC has a transformative effect on mobility and independence. This approach, that combines medical knowledge with educational methods, teaches a child to gain control over his or her body – and accomplish tasks he or she never thought possible.
With increased mobility, strength, problem-solving skills, confidence and self-esteem, the child's and the entire family's life is improved.
At a time when many are telling these kids they can't,
CLC is telling them they can. And that is why… Hope Lives Here.
SPONSORSHIP PACKAGES STILL AVAILABLE
You can change a child's life by helping them reach their greatest potential. Sponsor An Evening of Celebration. A variety of sponsorship opportunities are available. Each package includes benefits such as tickets, recognition, program ad, and VIP service.
Learn More/Download Sponsorship materials here.
THANK YOU TO OUR SPONSORS … as of 9.7.16

Presenting Sponsors

Sponsor
BISSELL, Inc.

Partners
Steve & Mary Anderson
Anlaan Corporation
Richard H Brown Foundation
CapTrust Financial Advisors
Doug & Maria DeVos Foundation
Jandernoa Foundation
Supporters
Paul & Cathy Boyer
David & Cara Cassard
Custom Sales & Marketing/Rick & Sandy White
Daniel & Pamella DeVos Foundation
Ferris State University/David L. Eisler
Bob & Sharon Grooters
Art & Betsy Hasse
Ross & Thea Hoezee
Jacks Family
Karen & Bill Lawrence
Legacy Trust
Litehouse Foods
S. Abraham and Sons, Inc.
Smith Haughey Rice & Roegge
Guy & Laura Staples
Bob & Judy VanDongen
Varnum LLP
West Walker Steel
Friends
Brian & Melinda Breslin
Dirk & Lisa Buth
John C. Estabrook
J.C. & Tammy Huizenga
Joan Powaser, in memory of Dr. Tom Powaser
Rockford Construction
Jim & Mary Veldheer
Vredevoogd Heating & Cooling
Linda & Randy Wagner
Wine Sponsor
Henry A. Fox Sales
Printing Sponsor
Holland Litho Printing Service
GALA COMMITTEE
We are extremely grateful for the commitment of those who devote their time and talents to making this annual event a huge success.
Honorary Chairpersons
Chip Behler
Paul & Cathy Boyer
Brian & Melinda Breslin
David & Patsy Eisler
Bob & Sharon Grooters
Keith & Shelly Harrold
Sen. David & Sarah Hildenbrand
Dirk Hoffius
Earl & Donnalee Holton
Bill & Karen Lawrence
Mark & Elizabeth Murray
Paul & Marge Potter
Guy & Laura Staples
Gala Committee
Becki Agar
Shelley Anderson
Cathy Boyer
Celeste Dyehouse
Shelly Harrold
Linh Huynh
Amy Roberson
Robert Van Dongen
Linda Wagner
Jennifer White
This is a great opportunity for prospective families, community partners, and interested supporters to learn more about the programs and impact of CLC. These one-hour information sessions, comprised of a short presentation, classroom tour, and Q&A wrap-up, will be held twice in July.
Register now for one of two sessions, space is limited!
Wednesday, July 20 – 9:30-10:30 a.m. Register here.
Tuesday, July 26 – 1:30-2:30 p.m. Register here.
Conductive Learning Center programs will operate according to their normal schedules on Friday, March 25. The administrative office will be closed.
School programs and administrative office will be closed on Monday, March 28.
Feb. 18, 2016  was declared Conductive Education Day in the state of Michigan, through a resolution presented by Senator. Dave Hildenbrand.
This is a great opportunity for prospective families, community partners or anyone who is interested in learning more about conductive education and the programs and impact of CLC. These one-hour sessions include a brief presentation, a classroom tour, and time for Q&A.
Register now for one of two sessions, space is limited!
Tuesday, Feb. 16 – 9:30-10:30 a.m. Register here.
Tuesday, Feb. 16 – 1:30-2:30 p.m. Register here.
Mark your calendars for this Guest Bartender Night Fundraiser at Olive's Restaurant & Bar …  featuring CLC friends, Chip Behler & Andy Behler.
Wednesday, February 24 from 6-9 p.m.
Olive's Restaurant & Bar will donate (20%) of sales on this evening to CLC to support children with motor disabilities.
Chip and Andy will make it a fun night for all!  Plus, CLC board, staff and families will be in attendance to share about our mission and program. An informal way to support CLC and learn more.
Visit www.eatatolives.com to find a map and menu.  No flyer is needed.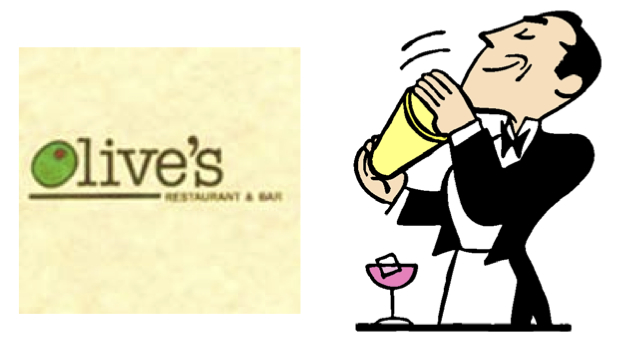 We recently asked for your help, needing to enroll at least 10 people in the Rite Aid KidCents program by January 31, 2016 to receive a $5,000+ grant.
Thank you to all who helped! CLC has met the challenge and will receive a $5,000 grant!
It's not too late to enroll in the KidCents Round-up Program to support CLC year-round.  Just choose the Conductive Learning Center as your designated charity Imagine the change that your change can make in a child's life!

STEP 1: Enroll in wellness+ with Plenti (Skip to Step 2 if you are already a wellness+ with Plenti member)
Visit www.KidCents.com and click 'Sign In' on the left
Click the box on the right to 'Enroll in wellness+ with Plenti
Complete registration process for wellness+ with Plenti
Click through to finish signing up in Plenti
When finished with both processes, you will be directed to RiteAid.com
STEP 2: Enroll in the KidCents Round-Up Program
Visit www.KidCents.com
You should see your account logged in on the left. If not, sign in with the account information.
Click 'Start rounding up today!' dial on the left
Step 3: Designate Your Charity
Click 'Select a Charity' on the left
Type Conductive Learning Center and click 'Select This Charity'
When you sign up, there are great benefits for you and CLC.
When you use your wellness+ with Plenti card when making a purchase at Rite Aid or a Plenti partner (i.e. AT&T, Macy's, Exxon, Mobil), you agree to round-up your change and donate it to CLC.  You also earn rewards for your own use.
If you have any questions, please contact Kathy Reed, CLC's Interim Administrative Coordinator, at (616) 575-0575 or kreed@conductivelearningcenter.org
The Conductive Learning Center (an Aquinas College partner) is seeking a Development and Marketing Coordinator to help coordinate and execute a comprehensive mission-driven development program in order to grow resources and enrollment. This position is responsible for executing the day-to-day operations of the annual fund campaign, working in close collaboration with the Board, Executive Director, program staff, and volunteers. Duties include event management, database management, light accounting procedures, communications, and project-based work. This is a full-time professional office position.
A detailed job description and preferred qualifications can be found here.
HOW TO APPLY:
Interested applicants should email a resume and cover letter (including salary requirements) by January 15, 2016 to koneill@conductivelearningcenter.org. Candidate interviews will begin immediately. Resumes will be reviewed until position filled.
There's an incredible live auction planned, with something for everyone. From travel and experience packages, to sports, dining, technology and more. 
Make your bidding plans now, and get ready to raise your paddle!

1.     TRES MAGNIFIQUE $2,000 Witte Travel & Tours voucher to use to go to Paris, France (or anywhere you choose), plus April in Paris dinner party for 8 in your home in Grand Rapids
2.     SLAM DUNK SPARTY SYLE  MSU vs. (#2) Maryland ultimate basketball package
3.     TIGERS CARAVAN  4 tickets to the Grand Rapids Tigers Caravan plus Limo ride to the event
4.     KING FOR A DAY Ekornes Leather Stressless recliner, whiskey and cigars,  Derek Jeter signed book, Bose noise canceling headphones, round of golf at Watermark Country Club and $200 dining card
5.     A GRAND DATE  $200 dinner card for Ruth's Chris, tickets to "Pippin," night at the Amway Grand Hotel
6.     LAKESIDE LIVING Week stay at a luxurious cottage on Lake Michigan near Montague, sleeps 15
7.     GRIDIRON GLORY Notre Dame, Michigan, Michigan State signed footballs and tickets to a game
8.     ROCKY MOUNTAIN HIGH  6-night stay at Redstone Inn (a Gilmore property) in Colorado, $300 dining gift card and adventure packages
9.     THE WRIGHT WAY TO DINE  Meyer May House (Frank Lloyd Wright designed) dinner for 10
10.   LANDSCAPE BY STEPHEN DUREN Original oil painting by Stephen Duren
11.   IT'S GREAT TO BE QUEEN IN PURE MICHIGAN  2-night stay at Grand Traverse Resort, with wine tour, golf, spa treatment, dinner, Kate Spade purse, Fitbit
12.   DESTINATION DISNEY Orange Lake Resort 2-bedroom condo for Spring Break week with 4 Park Hopper passes to Disneyworld
13.   TO WEAR IT IS TO LOVE IT  Apple Watch
14.   WHERE THE RUBBER MEETS THE WRIST Shinola watch
15.   LAKE SKIES SCENE  George Peebles landscape oil painting
16.   NO CO-PILOT NECESSARY  Ghost Drone Aerial (iOS)
17.   EAT DRINK AND BE MERRY  International food and wine basket
18.   PICKIN' AND GRINNIN' Guitar signed by some of today's hottest Country music stars: Jake Owen, Kip Moore, Maddie and Tae, Granger Smith, Jackie Lee
19.   MANGIA! MANGIA!  Gift card for $300 for the Redwater Restaurant group of restaurants
20.   A FAMILY AFFAIR Family memberships to Meijer Gardens, John Ball Zoo, GRAM, Children's Museum day passes, Public Museum passes, Grand Rapids Symphony Lollipops tickets
21.   RIDE LIKE THE WIND  Jamis Coda Sport Bicycle
22.   ALL IN ONE AWESOME  GoPro Hero Camera
23.   WHAT'S COOKIN'  4 gift certificates, good for cooking class of your choice at the Grand Rapids Downtown Market
24.   HIT THE ICE 4 Red Wings tickets, seating and all inclusive buffet at the exclusive Comerica Bank Legends Club, $50 Meijer gift card for gas
25.   LADIES ON TOUR  4 Meijer LPGA Classic tour event tickets for the week of June 13-19
26.   MUSIC FROM THE HEART "Superman (It's Not Easy)" sheet music signed by Five for Fighting's John Ondrasik